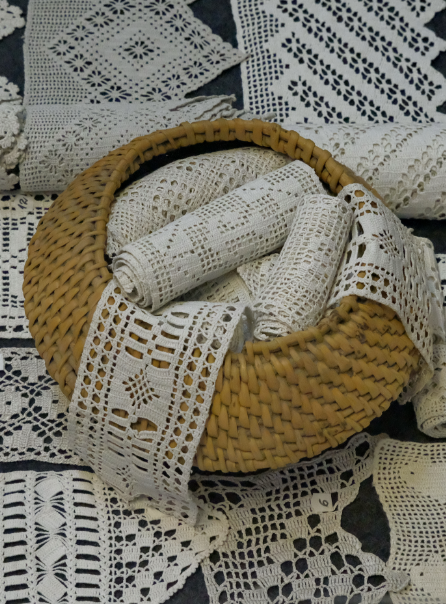 Tylos Labanoro - Apie Liūdininką
Ethnography section of the Nalšia Museum presents handicrafts and trades of the land.
The exposition starts from the agricultural part. The visitors are informed about various tools – from corn trashing tool to bread baker's peels.
In the museum there are a few old wooden mortars. The oldest one was trimmed with an axe 240 years ago and was found in Kulniškės village.
For bread baking people used a few tools: kneading-trough, wooden paddle or spoon for dough mixing, baker's peels for bread loaves formation.
Wood has always been the cheapest material for peasants to make their furniture, household articles and tools. The oldest things of wood are hollowed: mortars and pestles were used to crush linseeds, poppy-seeds and pepper.
As an additional to agriculture handicraft was fishing. Majority of the exposed fishing tools is old. One of such things is a fishing-basket. It was knitted of linen or hempen yarn and pulled on frames of nut-tree splinters. Old fashioned and well known all over Lithuania is fishing with harpoons. Village smiths made the most complicated harpoons; the fishermen made the simple ones themselves.